About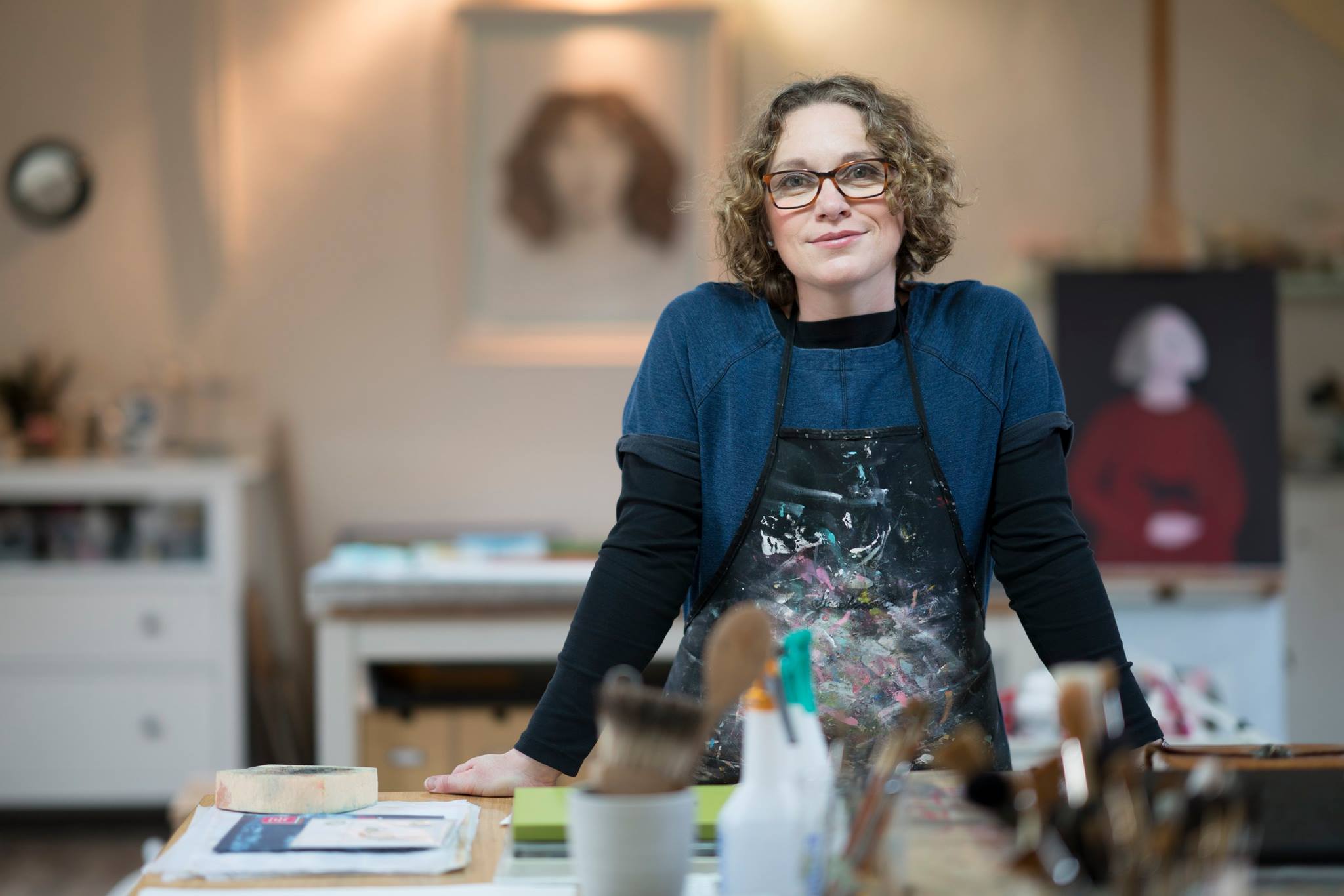 Judith's unique style has been described as a fusion of figurative, naive and folk art, where both a narrative and decorative approach are equally important.   Her paintings and drawings focus primarily, but not exclusively, on the female figure.  Sometimes, they seek to portray the complexity of the modern woman, while others are simply shapshots of everyday life: a walk with the dog, a quiet moment with a young child.  Having lived in Chile for almost a decade, a search for identity and belonging is also a common theme in her work. She works in a variety of media, with waterbased media being her current favourite, while also exploring different avenues in printmaking. For her, it is this diversity which helps to keep her work fresh and the creative juices flowing.
Judith is represented by several galleries in Northern Ireland and Dublin.  In 2016, she had her second solo show and to date has exhibited in group shows in London and Birmingham, including the Royal Watercolour Society's Contemporary Watercolour Competition, and the RUA's 2014 exhibition in Belfast, for which she was also shortlisted in 2015 and 2016.  Following her acceptance as an Associate member of the Ulster Society of Women Artists in March 2016, her oil painting, "High Tea," won the New Member Lily Davies Award at their annual group show in November.  She is also a Signature member of the UKCPS, (United Kingdom Coloured Pencil Society) having been accepted three years running in their open international exhibitions.  Her work has been sold to private collectors in Ireland, the UK,  Chile, the Middle East and the USA.
The artist's studio/gallery, The Black Sheep, which she shares with her husband, Hernán Farías, of HFPhotography, is now open to the public Wednesday, Thursday and Friday, 11am to 5pm, Saturday, 11am to 3 pm, or viewing by appointment. (See Contact for address).  Some of her smaller original works,  as well as giclée prints and art cards of a selection of paintings, are also available for sale worldwide through her Etsy and Folksy shops. (See Etsy or Store link for more details). She has also recently started selling some pieces on Saatchi Art.  To request a price on a particular piece, or information regarding one of the several galleries who regularly exhibit her work, please contact the artist.
Please do NOT use any of the images here under any circumstances, without the prior consent and knowledge of the artist. All of Judith's work is copyright protected.
© Judith Logan 2017