About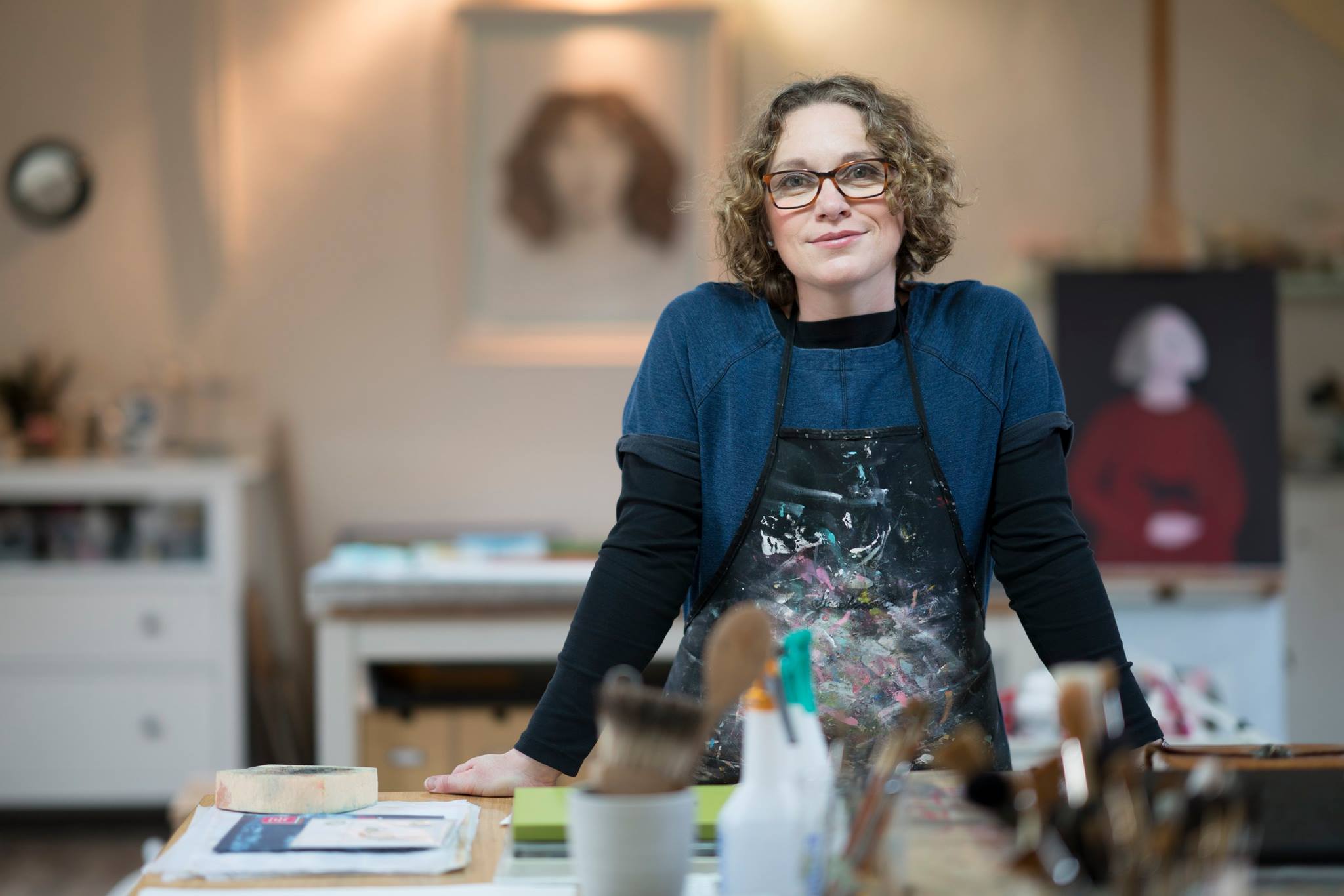 News & Upcoming Exhibitions:
Ulster Society of Women Artists, 62nd annual exhibition, The Lanyon Suite, Crumlin Road Gaol, Belfast, 6th to 14th August, 10am to 6pm, 15th August, 10am to 12pm
United Kingdom Coloured Pencil Society, 18th Annual Open Exhibition, The Station, Richmond, N. Yorkshire, 3rd August to 4th September 2019
Society of Women Artists, 2019 annual exhibition, Mall Galleries, London, September 24th to 29th 2019
About the artist:
Judith works in a variety of media, including watercolours, acrylics, coloured pencils and printmaking, with one medium often feeding off another. Her art is largely based around the figure, with simple scenes of everyday life: a walk with the dog, a quiet moment with a young child.  Having lived in Chile for almost a decade, a search for identity and belonging is also a common theme throughout. A wide range of contemporaries and past masters inspire the artist, as well as her love of pattern, vintage and retro.  She exhibits regularly in several galleries in Northern Ireland, as well as annually with the Ulster Society of Women Artists, which she joined in 2016, winning the Lily Davies New Member Award. In 2019 she was appointed as Vice President of the society.  The artist is also a Silver status member and regular exhibitor with the UKCPS, (United Kingdom Coloured Pencil Society). Other noteworthy shows include the Sunday Times Watercolour Competition, the Society of Women Artists, both in the Mall Galleries, London, the Royal Watercolour Society's CWC, and the Royal Ulster Academy's  2018 and 2014 annual exhibitions in Belfast, (shortlisted 2015 and 2016).  Her work has been sold to private collectors worldwide.
The artist's studio/gallery, The BlackSheep, which she shares with her husband, Hernán Farías, of HFPhotography, offers viewing by appointment, as well as some workshops, special exhibitions and events throughout the year.  She also has a small collection of work from other Irish artists for sale there. You can follow the gallery on Facebook and Twitter to keep up to date with what's on. (See Contact).
For a selection of giclée prints, art cards and painted stones, hand picked by Judith from beaches around Ireland, please see Etsy or Store link for more details.  A few larger pieces are now also available through SaatchiArt. To request a price on a particular piece, or information regarding the galleries who regularly exhibit her work, please contact the artist.
Please do NOT use any of the images here under any circumstances, without the prior consent and knowledge of the artist. All of Judith's work is copyright protected.
© Judith Logan 2019